Download Able God Album- David Youngest [Music + Lyrics]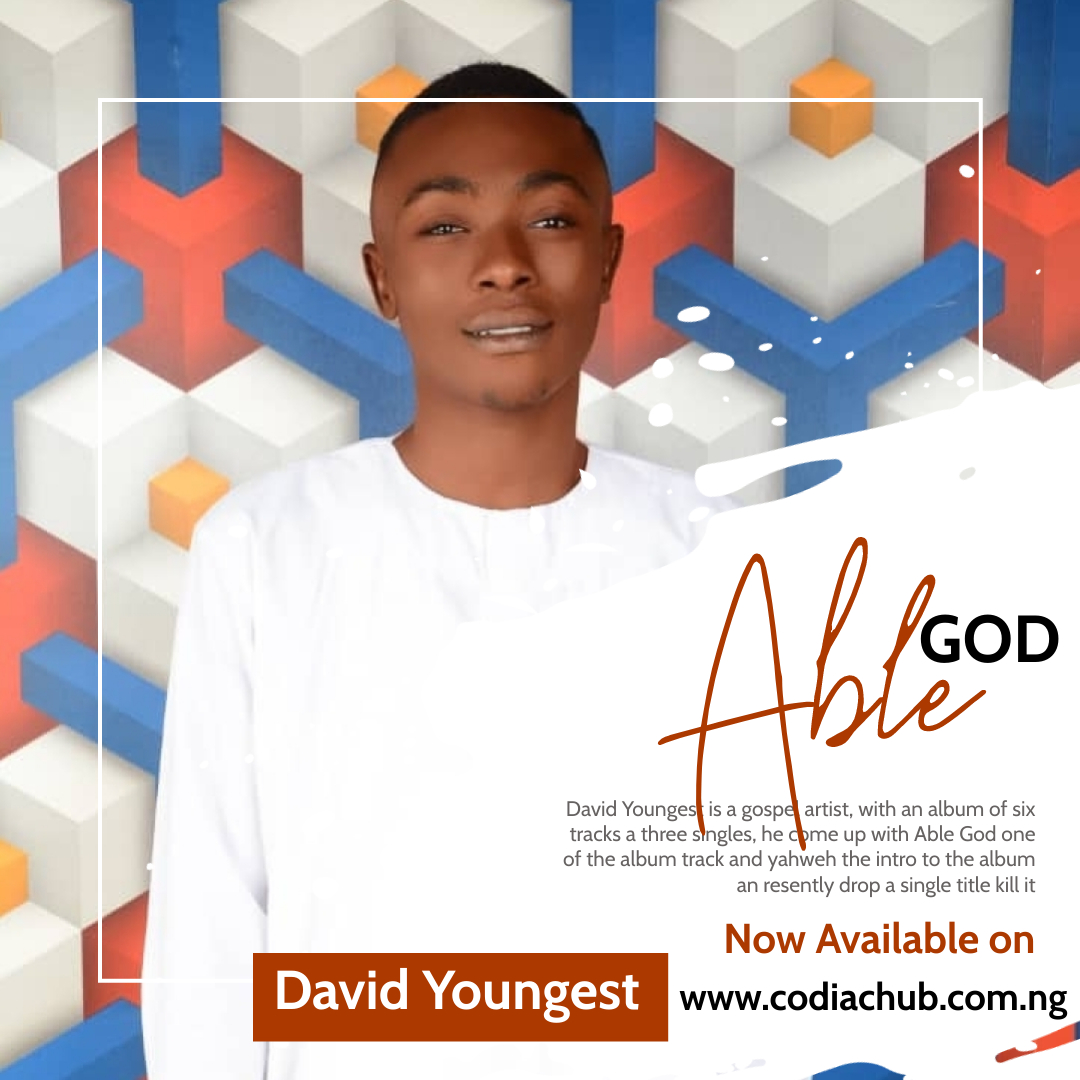 David Youngest is a gospel artist, with an album of six tracks a three singles, he come up with Able God one of the album track and Yahweh the intro to the album an recently drop a single title kill it. He drop a single on the 21st of June 2021, which was his birthday making a declaration to his life, the single is title Not Like Sampson. now available on codiachub
Title: Able God
Intro: Fine fine God God ooo
David Youngest
DYMW…
Five Stones Records
Otua(mbeh)
Kojua(feedup with God blessings)
Chorus: Able God ooo(Able God)
Faithful one (faithful one)
Na you be only one,
You put me on ooo.
Able God ooo(Able God),
Faithful one o(faithful one)
Na you be one (only one I know)
You put me on ooo.
Verse 1: when life is getting off (ewoh ehh)
You put it on, you move me on,
You make me to shine on (x2).
You took my crime
You no dey greet make I cry,
You give me joy, you give me joy
What manner of love is this,
That I have got in him.
Bridge: He's the best of all,
The good among the gods,
I call him Jesus
The king of all.
Back to chorus.
Verse 2: My hope is in the Lord,
My own creator,
He made out of his pleasure,
N'geh yie o'foh boh ne meh luo( that's why he won't allow me to fall).
He raised me up,
He don't want me to fall.
He picked me from the merry clay,
Set my feet on the rock to stay.
He take me to higher places,
That's why I want to praise him uleh(today),
Meh, Fu ne osowa yie ole-uleh(I say God is big oo),
Na him wey provide my daily bread,
See, My life is a hopeful life,
Because I leave in God's vein yard,
Jesus is my Christ,
Na him wey took away my crime,
Na him wey give me joy,
That's y I will praise him forever,
Nna iyie oshu okrua( bcuz he's woldy).
Back to bridge and chorus.
Hook: you are the only one ooo
Faithful one (echo).
You are my God oo(echo)
Don't fail me God.
Back to bridge and chorus
ALSO DOWNLOAD KILL IT BY DAVID YOUNGEST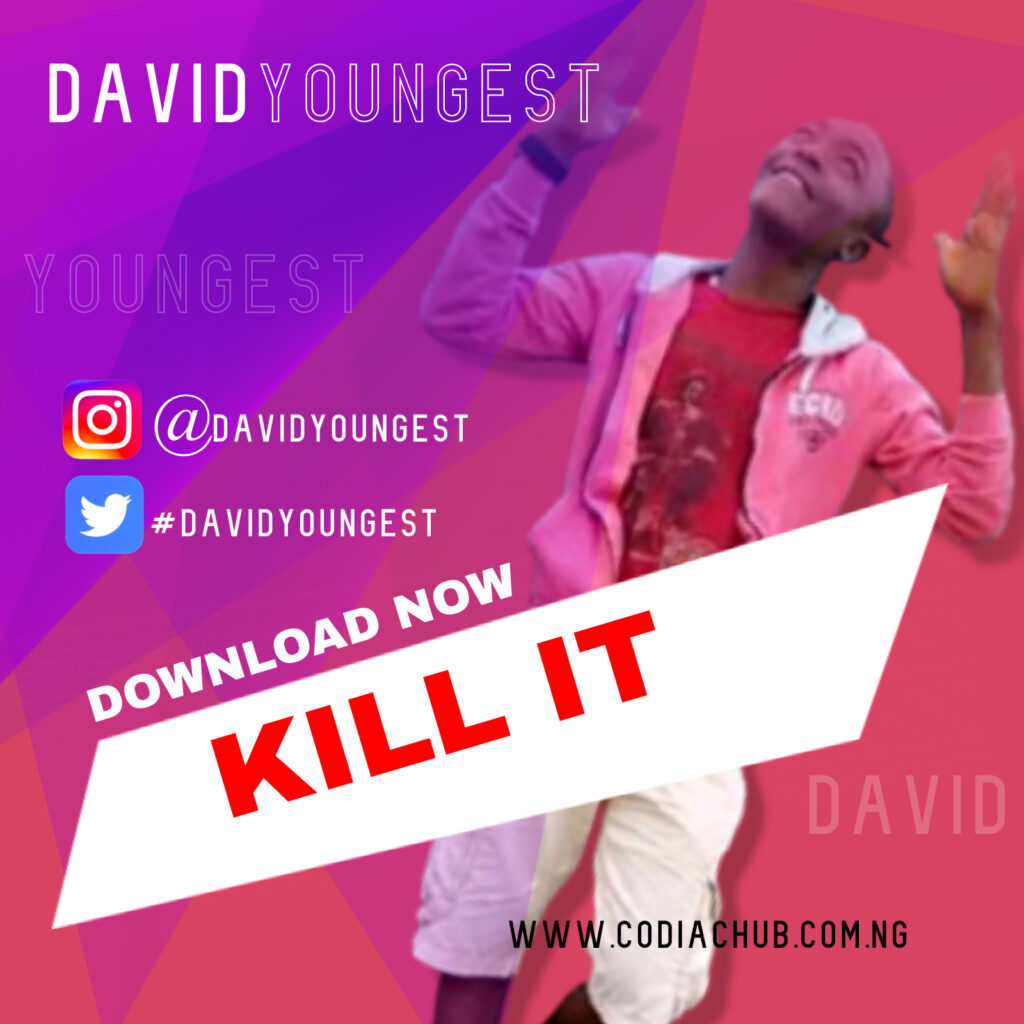 Title: kill it
Lyrics:
Bridge: Your happiness is in your hands,
Never leave am fall,
Never leave another man pick am
Him go feel so happy
Intro:
David Youngest
Five Stones Records oo
DYMW (mbeh)
Otua(chaii)
Chorus: What is that thing that is making you, not to be happy? x2
Whether na your wickedness….., Brother o
Then kill it
And you will see yourself ooh
So happy
Whether na your stingy life, after being stingy
You feel so angry,
My brother kill it you feel so happy
Whether na your greediness.. ooh
Then kill it, and you'll see yourself ewoh
So happy.
Verse 1: You will say you are hating someone,
When you see that person,
Your mind think twice
Your heart skip double oo
Why are you hurting your own self bcuz you're hating someone.
If you really know God,
Then you suppose know how to love
Bcuz God himself is love
Let's stop hurting ourselves,
Let's do what is right,
Do what that will make you feel so happy
Live a life that will please your father(God)
Live a life that will take you to heaven
That you'll live everlasting life in happiness.
BACK TO
CHORUS
Verse 2: Never loose your happiness to someone else.
Don't hurt yourself, bcuz you want to hurt someone,
Don't please another man,
Your happiness matter alot,
If you want to live a long life, think twice of your happiness.
My brother think of yourself,
Never hurt yourself for someone,
Never mind what people say,
Think of what God says about you,
Never hurt yourself brother ooo,
Bcuz of anything
Think of good things that come your way,
Think of your own smile.
Back to bridge and chorus
ALSO DOWNLOAD YAHWEH By DAVID YOUNGEST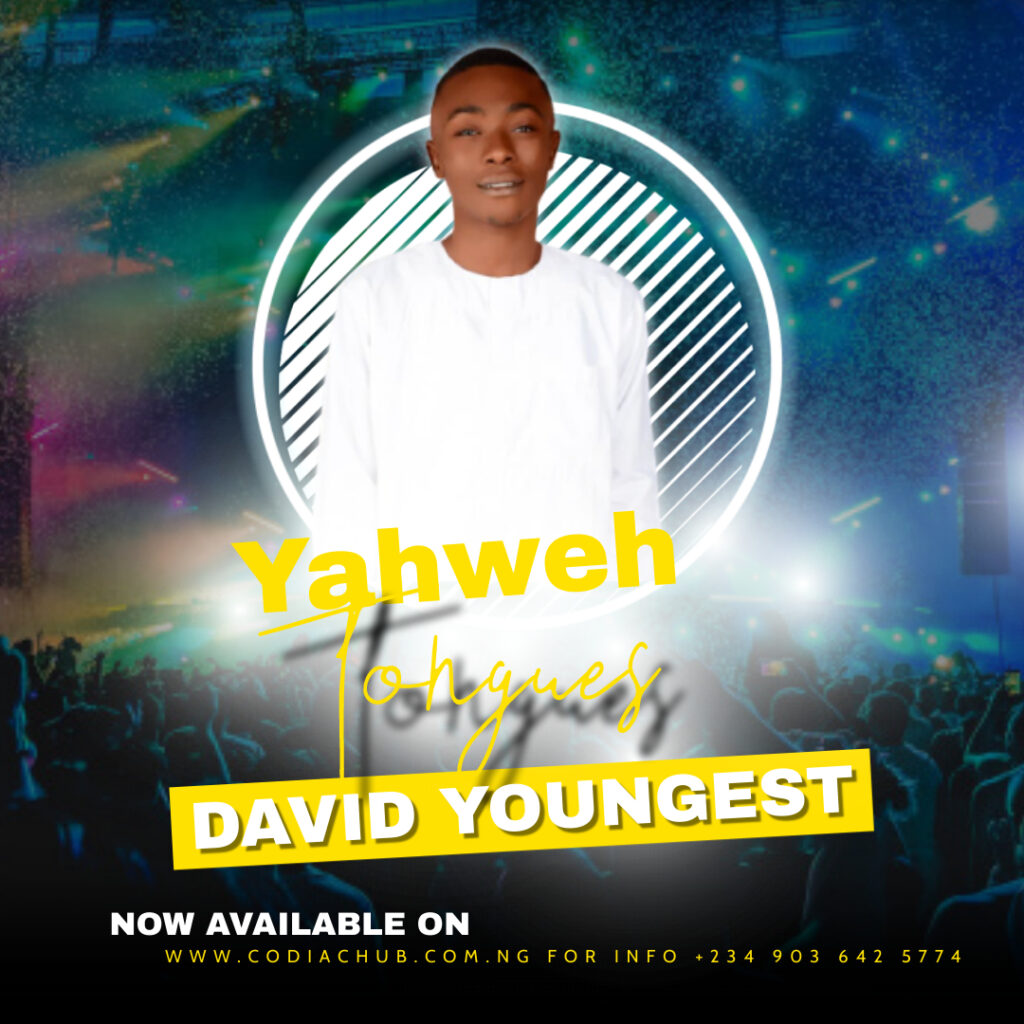 Title: Yahweh
Tongues
Chorus: Yahweh?x2
You that seated on the throne,
Yahweh x2
Most high
Chorus: you are Yahweh
Yahweh x2
You that seated on the Throne
Yahweh x2
Most high (x3)
Verse: your love is on countable to me,
You have gave it all for me,
Your precious life in place of me…
(Yahweh x2 most high)
Perfect I'm not
But you have fine favor in me…..
What've done man can't be compare…
(Yahweh x2 most high (x2))
Bridge: Who am I x2
That you gave your life for,
Who am I a sinful man like me you choose to love. (x2)
Back to chorus x3