Download Mp3:Nathaniel Bassey You Are God ft Chigozie Achugo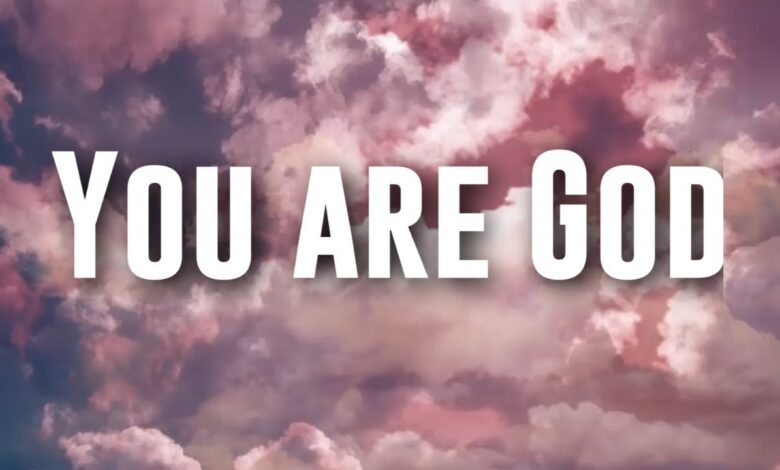 Music minister Nathaniel Bassey teams up Chigozie Achugo With another soul-stirring piece is titled "You Are God"
Nathaniel Bassey is a Nigerian gospel artist Born in Lagos in 1978. His song "The Last Song" is his most well-known hit. Imela"Onise Iyanu", "Olowogbogboro" Nathaniel Bassey is the brain behind the #HallelujahChallenge, where he worships God for an hour, from 12:00 am to 1:00 am.
Nigerian gospel minister Nathaniel Bassey Who has blessed millions with Spirit-Filled Songs Features Chigozie Achugo.
This should be the Anthem of every Christian Believer. From the beginning to the end, you are God. You have seasons and times in your hands. You called for light from the darkness. And you don't even need a man to be God. You have made us yours.
Colossians 1:16- All things were created by Him, both in heaven and on earth, visible or invisible.
Revelation 4:11 – O Lord, Thou art worthy to receive glory, honour, and power; for thou hast made all things, and for thy pleasure, they are and were created.
Feel the power of praise worship with this song, and the rhythm of Nathaniel Bassey trumpet featuring the anointed female artist Chigozie Achugo.
Lyrics to Nathaniel Bassey You Are God ft. Chigozie Achugo
You are God from beginning to the end
There's no place for argument
You are God all by yourself
You are God from beginning to the end
There's no place for argument
You are God all by yourself
You've got times and seasons in your hands
You called for light out of darkness
You don't need a man to be the God you are
But you have chosen to call me your own
You are God from beginning to the end
There's no place for argument
You are God all by yourself
You are God from beginning to the end
There's no place for argument
You are God all by yourself
You've got times and seasons in your hands
You called for light out of darkness
You don't need a man to be the God you are
But you have chosen to call me your own
You are God from beginning to the end
There's no place for argument
You are God all by yourself
You are God from beginning to the end
There's no place for argument
You are God all by yourself
You are God from beginning to the end
There's no place for argument
You are God all by yourself
You are God from beginning to the end
There's no place for argument
You are God all by yourself
You are God from beginning to the end
There's no place for argument
You are God all by yourself
You are God from beginning to the end
There's no place for argument
You are God all by yourself