Download Now: KINIUN Himself By Oyebade Taiwo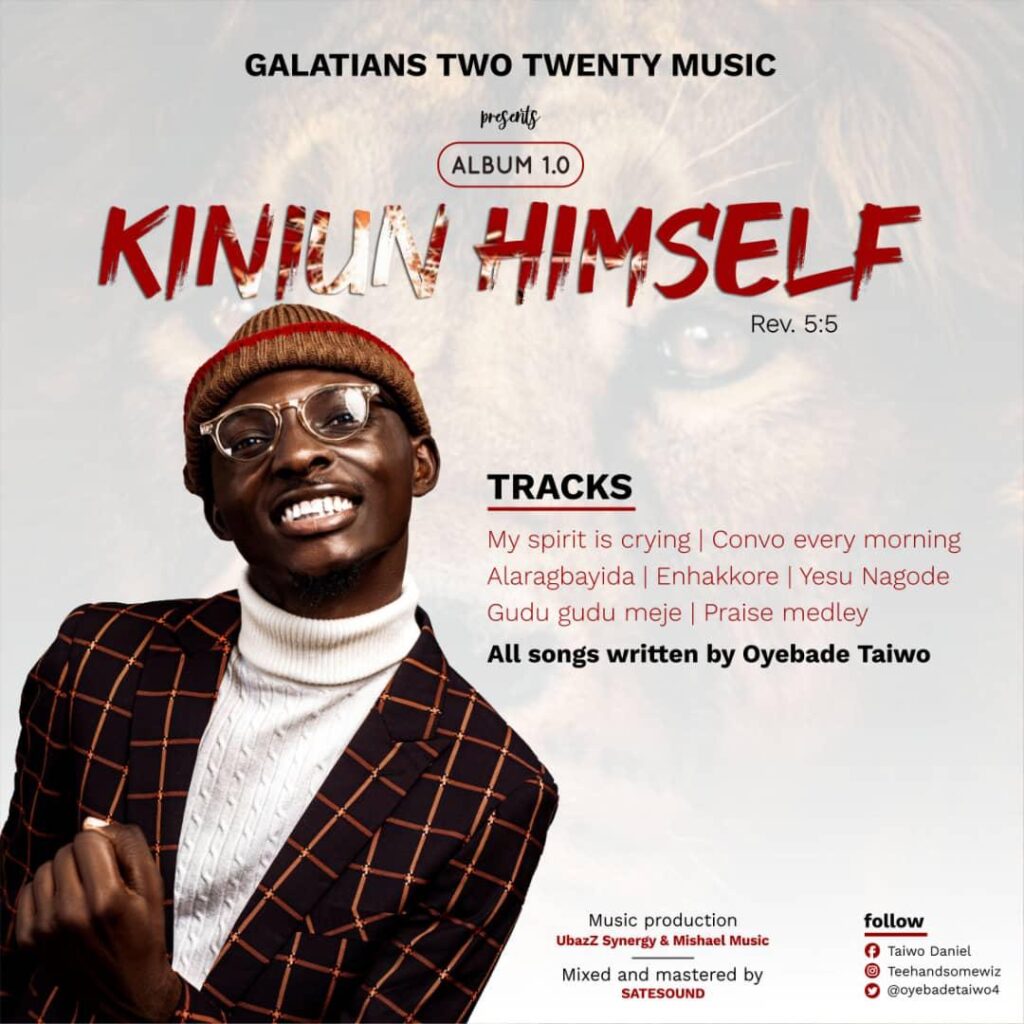 Oyebade Taiwo is a young music minister with a mandate to bless the heart of God through sounds. He has been commissioned to give adulation to God, both in praises and worship.
He hails from Osun state, studied microbiology in gateway polytechnic, itori, ewekoro, Ogun State. He is presently observing his one year youth service in Kano State.
The popular KINIUN SONG crooner is a lead vocalist and a lead back up singer at the MFM international Headquarters Onike, Yaba, Lagos.
He has released three singles namely, Wails of Mercy, Kiniun Song and 'Oluwa'. He has ministered in several states across the nation, as a backup singer, and as a lead vocalist. He just released his maiden album on the 20th of November, and this album is available on all platforms.
Download Track One
Download Track Two