MORE THAN ENOUGH -DeGospeller [audio + Lyrics]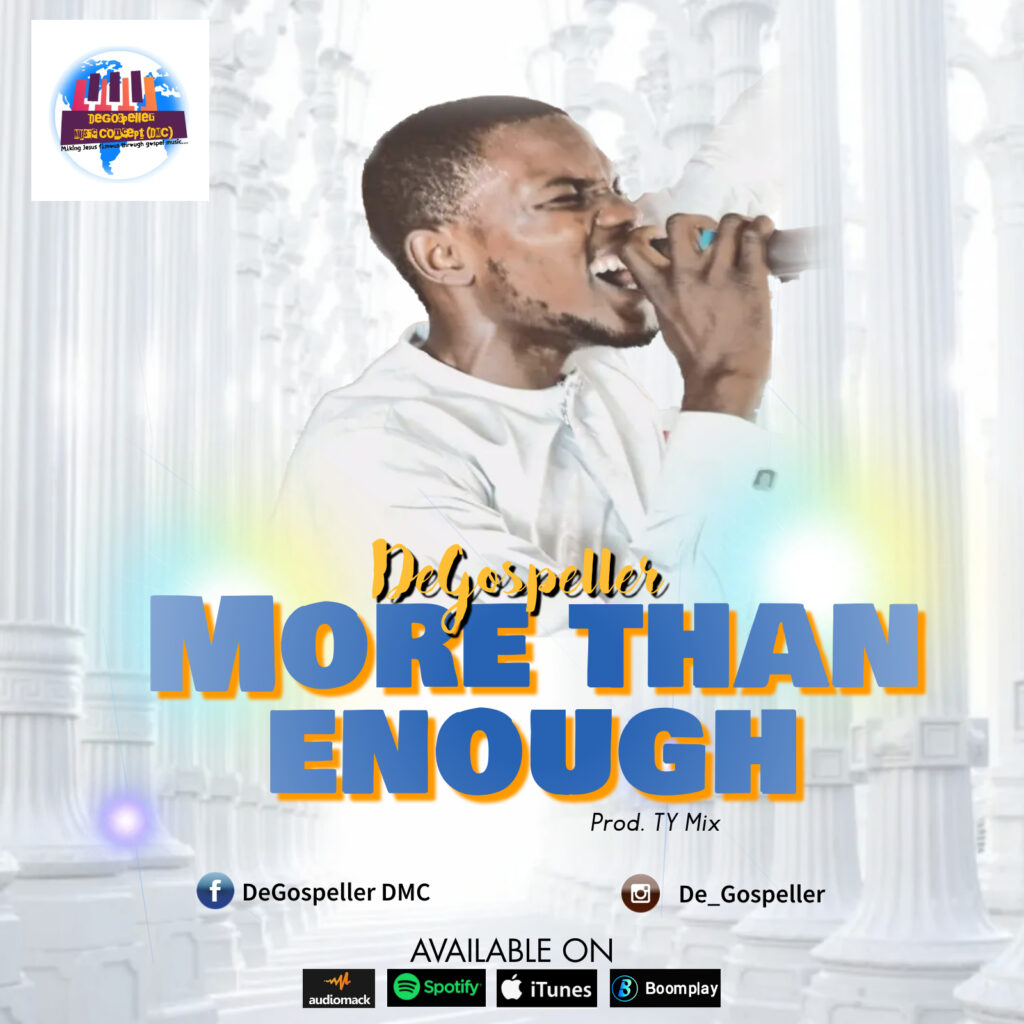 The long anticipated song MORE THAN ENOUGH is out now…
DeGospeller is a music minister and gospel recording artist with Voice of change ministries international.
I got the inspiration for this song through a message preached by my spiritual father Prophet Paul N Sunday (the man with the gospel of change) tittled God is more than enough.
The song talks about how the wonderful work of God is without limit…
Download, listen, share ND be blessed.
Contact DeGospeller on WhatsApp +2348135651194
Facebook DeGospeller DMC
Instagram de_gospeller
Lyrics
MORE THAN ENOUGH (lyrics) by DeGospeller
chorus:
I serve a God who is more than enough..
I serve a God who is more than enough.. (2x)
Solo:
He is an undescribable God
He is the all sufficient God
He is an unchangeable changer
He is a reliable God (2x)
he is capable
He is able
Dependable, reliable God (2x)
Bridge:
You do miracles in abundance
Breakthrough in abundance
You do healing in abundance
You are a God who is more than enough. (call/res)