Top Spirit Filled Worship Songs Mp3 Download In 2022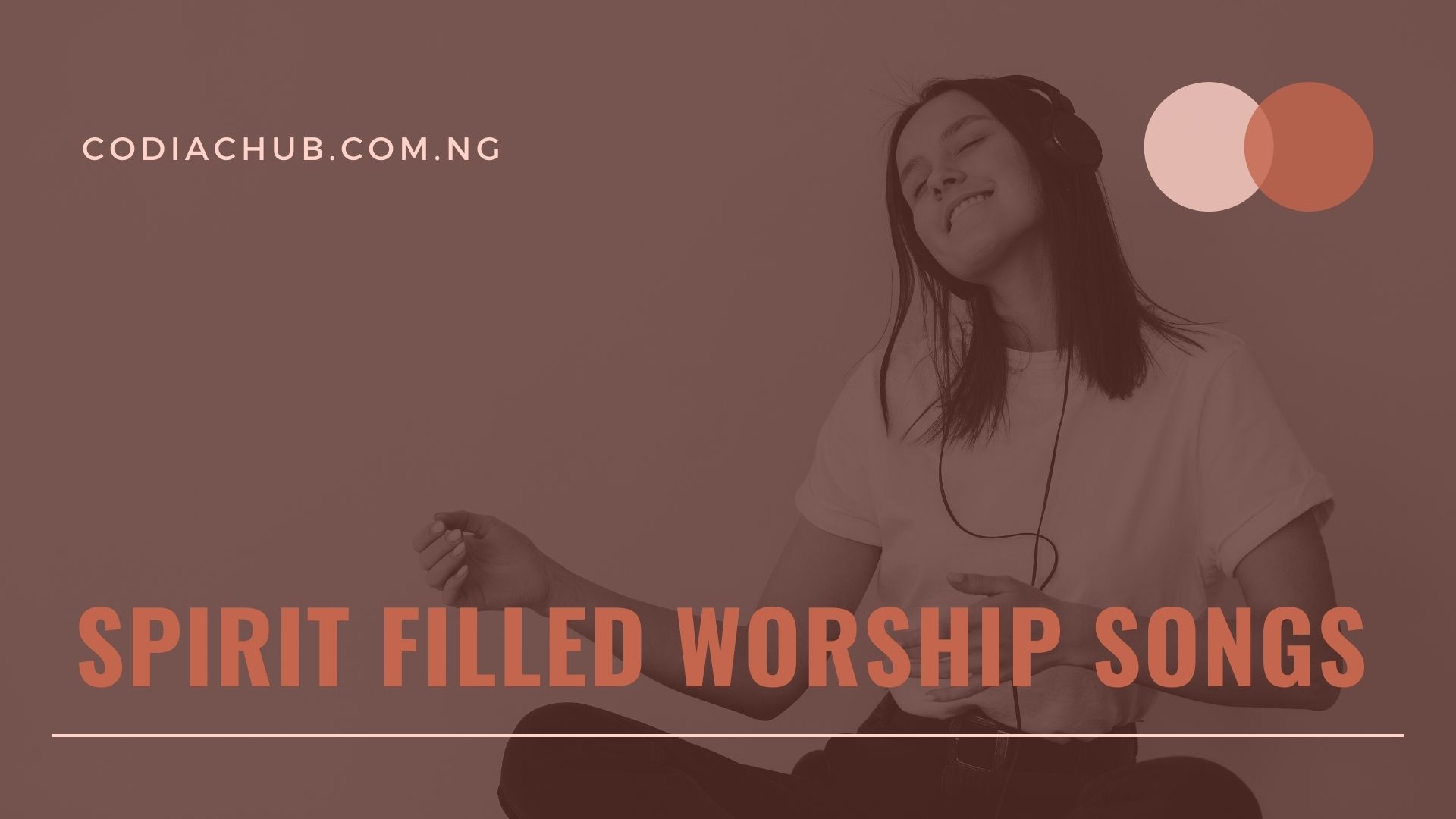 Codiachub presents worship songs download which includes also spirit filled worship songs mp3 download. These are Soul-touching and Spirit-filled Gospel worship songs for Prayers This is an excellent selection of various genre of music that you can include in your gospel playlist to play for hours.
Like the collection "Holy Spirit," The list in this collection focuses specifically on worshipping, being in tune with the Holy Spirit, and inviting Him to rule during the worship services we offer. Though a bit slower, they are powerful and could be used to lead the congregation closer to an area of Worship.
Spirit filled worship songs mp3 download. Listen to this strong Gospel worship song for prayer, composed by Travis Cottrell, Brooke ligertwood, Dunsin Oyekan etc.
Top 10 Spirit Filled Worship Songs Mp3 Download
Free mp3 gospel music download which includes gospel songs mp3 for prayers. ENJOY!!!
1. What he has done – Passion Ft. Kristian Stanfill, Tasha Cobbs Leonard & Anna Golden
American Christian/Gospel Group Passion Ft. Kristian Stanfill, Tasha Cobbs Leonard, and Anna Golden Released a New single titled "What He's Done" It's an uplifting song that will lift your spirits.
2. Man of sorrow – Travis Cottrell
The American contemporary Christian musician writer, songwriter, and gospel worship leader " Travis Cottrell" offer us this soul-soothing track that song is called " Man of sorrow."
3. A thousand hallelujah – Brooke ligertwood
A popular and influential worship ministration by the well-known Christian music artist Brooke Ligerwood of Hillsong Worship is called " A Thousand Hallelujahs." In this song, she leads the crowd and triggers the Spirit that is God to pour down. We hope this track blesses you.
4. Firm foundation(He won't ) – Cody Carnes
American Christian gospel artist Cody Carnes has delivered another track titled "Firm Foundation (He won't). The song was an inspiration from the Holy Spirit and will bless you in a big way while listening.
Also Download: Top 20 South African Worship Songs To Have On Your Playlist In 2022
5. Keith & Kristyn Getty – I Will Wait for You (Psalm 130)
The famous Northern Irish Christian singer and composer who is most well-known for the song he composed, "modern hymn " I Will Wait for You (Psalm 130)" in 2001 " Kristyn Getty" is featured in the song " I Will Wait for You (Psalm 130)" featuring Kristyn Getty ft. Jordan Kauflin and Matt Merker.
6. Lion – Elevation worship
This is an anointed track performed by the Popular American contemporary worship music group from Steven Furtick's church, " Elevation Worship" The song is called " LION" with Chris Brown and Brandon Lake. The song is from their album 2022, which they refer to as " LION."
7. Honey in the rock – Brooke Ligertwood
American Christian/Gospel artist Brooke Ligertwood Ft. Brandon Lake released a brand new single entitled "Honey in the Rock" It's an intense song that will lift your spirits and surely be worthy of a spot on Your playlist.
8. Because of christ(Live) – The Belonging Co
Live show " Because of Christ" is a hit song from the powerful gospel group ' Belonging Co. They come through with another lovely song with the gospel singer " Henry Seeley."
9. Code Of Worship by Dunsin Oyekan
The well-known and adored, revered Nigerian Christian music musician, pastor, and popular worship leader whose lyrics engender power is revealed in a song of explosive praise and Worship that could serve as a worship anthem for the entire world. The song by DUNSIN OYEKAN is called " The Code Of Worship." It's from his album released in 2022 entitled The Glory Experience (Songs of Zion).
10. Sunday Sermons – Anne Wilson
Capitol CMG artist and songwriter Anne Wilson kick off the new year with a brand-new track, "Sunday Sermons," released today. The follow-up single from her first No. 1 smash hit, "My Jesus," was the longest-running No. 1 track in the Billboard Christian Airplay Chart of 2021 for seven weeks in total. The debut of "Sunday Sermons" to her followers.
If you enjoy this song compilation  drop a comment on our comment section